Terms and Conditions
These terms and conditions displayed here represent the exclusive, complete, and final agreement between you (the player) and our site. These terms also supersede and merge all prior agreements, representations, and understandings between you (the player) and our platform with regards to participating in any gaming activities whatsoever at the casino.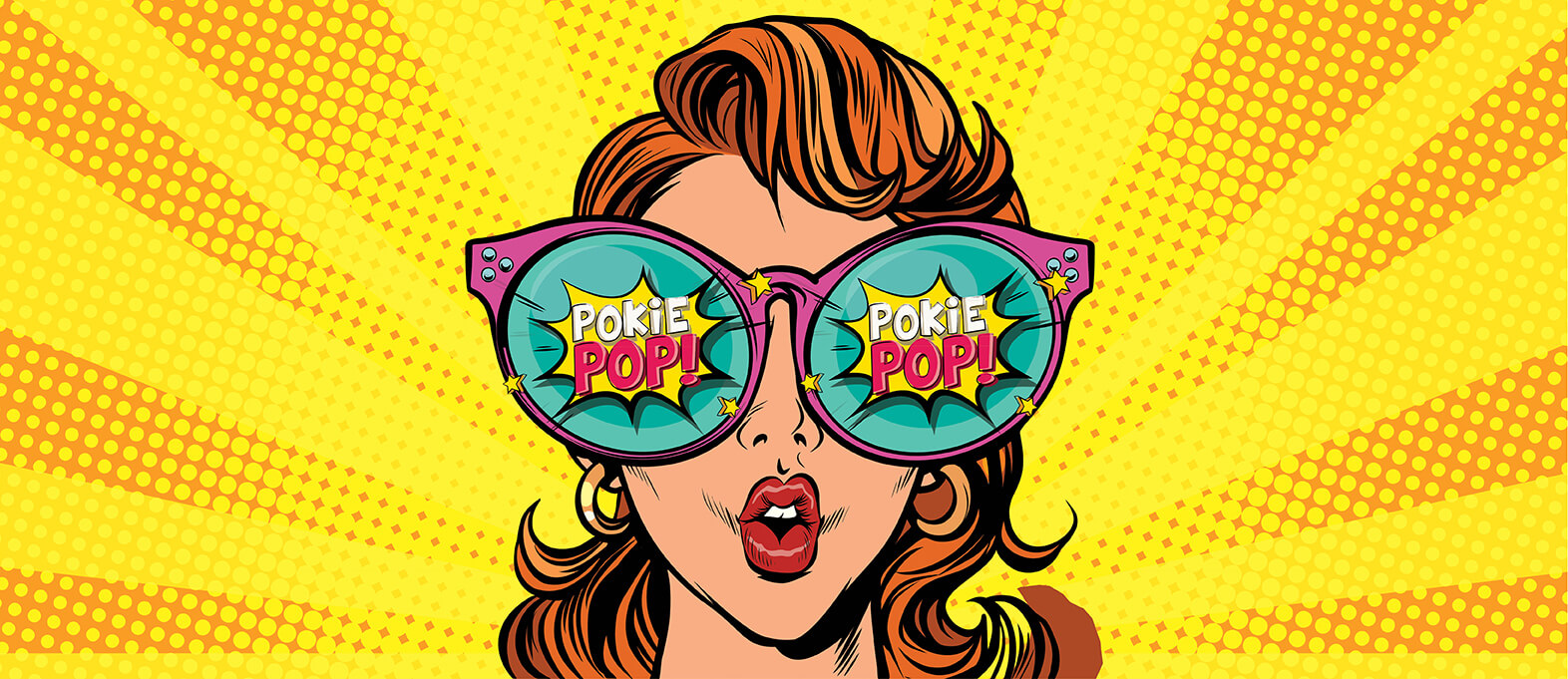 Any and all terms mentioned here apply to Pokies Pop and you obtain no rights, by using the website and the materials contained therein, to such term, nor any other terms, text, graphics, methodologies or concepts.
All players shall hold the platform, its employees, directors, officers, distributors, licensees, affiliates, subsidiaries, advertising, promotion, media partners and agents completely harmless, and shall fully indemnify the same entities from any and all costs, expenses, liabilities, and damages whatsoever that may arise as a result of:
The player's entry to the website, its use, or reuse of the website;
The player's participation in the games and any gaming activities;
The player's entry, use, or reuse of the casinos' server;
The player's acceptance of any prizes/winnings; and
The player's use of any materials on the website.
1. General
1.1. Original Terms and Conditions are published in English and may be published in other international languages for informational purposes and for easy access by players. The English will always remain the binding version, and if any discrepancies between the English and non-English versions of these terms and conditions occur, the English version will always take precedence.
1.2. Its affiliates and partners are not financial institutions and therefore they do not extend any form of a credit to players. Any and all real money bets at the casino must be placed by the player with their own money or bonus money where applicable.
1.3. We reserve the right, in its sole discretion and without prior notice to players, to add or remove activities, promotions, or games to the casino at any time.
1.4. We provide first-class customer support and service, and this includes provision for responsible gambling. Its responsible gambling policies have been created to protect all players, and all possible measures will be taken to do so. However, it accepts no responsibility or liability whatsoever if any player willingly gambles at the casino and/or seeks the use of the website with the deliberate intent of bypassing the measures implemented, and/or if Pokie Pop is unable to enforce the policy due to circumstances outside of reasonable control and feasible scope.
1.5. We will not be held liable for any and all computer or internet malfunctions/glitches, nor attempts by the player to play at the casino with methods, means, or ways not intended by the casino.
1.6. Our platform is not a financial institution in any way, shape, or form, and therefore does not pay interest on deposited funds.
1.7. Upon opening an account, the player automatically agrees to receive correspondence from the website. Players are able and welcome to unsubscribe at any time by clicking on the unsubscribe link or by contacting a support agent.
1.8. By playing at, and accepting any prizes and/or winnings from Pokie Pop, the player fully consents to the use of their name on advertising and promotional materials without additional compensation, except where it is prohibited by law. While the casino protects all personal and financial data received from players, we reserve the right to use the Player's first name and first initial of the surname in any casino promotional materials regarding promotion results.
2. Accounts
It is always the player's responsibility to maintain and consequently update their account details and provide the latest, and most correct details to us. The player shall contact the casino at their soonest convenience if any of their personal information and/or contact details change from what was supplied at the time of the player's registration.
The Player will not hold the casino, its employees, officers, directors, licensees, distributors, wholesalers, branches, subsidiaries, or agents liable for any damages resulting from the player providing incorrect personal or contact information, such as a withdrawal request or account closure.
The player is solely responsible for keeping their account number and password information secure and confidential. We shall not be required to maintain usernames or passwords if the Player misplaces, forgets, loses, or is otherwise unable to enter the casino due to anything other than an error of the website.
The player shall not allow any other person or third party including, and without limitation, any minor, to use or reuse the player's account, access and/or use play any games, accept any prizes/winnings, or use any information or materials from the website.
As a player at our platform, it is agreed that the player is not permitted to make an inter-account transfer to other accounts that are not registered in the player's name.
Our Playground strictly prohibits accounts to be acquired, sold, or transferred from one player to another in any way whatsoever.
2.1. Account Cancellation
We reserve the right to cancel/close an account for any reason whatsoever at any time and without prior notice to the player. Players with accounts containing un-played funds will have their funds credited to the player's credit card or the alternative payment method.
Under the following circumstances, we reserve the right, in its total and sole discretion, to lock any accounts, void any winnings and confiscate any account balance in the player's casino account:
2.1.1. If the player provides incorrect or misleading registration information;
2.1.2. If the name on the credit card or any other banking method used by the player to fund their account does not match the casino player account;
2.1.3. If the player has more than one active account;
2.1.4. If the player cashes in on a sign up bonus or promotion before fulfilling the requirements of that particular promotion;
2.1.5. If the player has 'charged back' any of the purchases made with their credit card or any other purchase/banking method;
2.1.6. If the player is under the legal age allowed by the casino (18 or over) – only players who are legally permitted by their country or jurisdiction can participate in online gambling. Pokie Pop will not be held liable under any circumstances for legalities implemented by any player's specific jurisdiction.
2.1.7. If the player has permitted (intentionally or unintentionally) someone else to play on his/her casino account;
2.1.8. If the player has not played at the casino as an individual and for personal entertainment only (i.e. the player has played in a professional sense or in collaboration with any other player or players as part of a club, group, etc.);
2.1.9. If players are found to be linked or connected to each other via software, digital equipment, hardware, financial accounts and/or suspicious trends;
2.1.10. If we become aware that a player has been involved in any of the activities mentioned above in clause 2.1.1.
and 2.1.10. in any other casino;
2.1.11. If we become aware that the player has been involved in any of the acts as mentioned above in 2.1.1.
and 2.1.10. at any other casino.
2.1.12. Our platform reserves the right to close, or refuse the registration of real accounts from certain countries.
2.1.13. The playground does not accept players from the following countries: Armenia, Belgium, Cyprus, Czech Republic, Denmark, Estonia, France (France Metropolitan, French Guiana, French Polynesia, French South Territories), Hungary, India, Ireland, Italy (Vatican City), the Netherlands, Philippines, Portugal, Romania, Slovakia, South Africa, Spain, Sweden, the United Kingdom, and the United States of America.
2.2. Account Closure Procedure
2.2.1. Players can have their accounts closed at any time. In order to expedite the process, players are requested to contact player support.
2.2.2. When a request is received from a player to close their account, the balance in the player's account is made available to the player to cash in. Standard-procedure cash-in documents will be requested and wagering terms and conditions will still apply.
3. Eligibility
3.1. To play at our casino, Players must be at least 18 years of age, or older as required by laws that apply within the player's jurisdiction (i.e. legal age). Upon opening an account, every player will be required to provide documentation proving their age.
3.2. We reserve the right to request documentation proving the age of players at any time, and without notification, to ensure the exclusion of minors from the casino.
3.3. All players acknowledge that they understand that the casino games provided are for entertainment purposes only and are utilised at the player's sole decision. The player acknowledges that they understand that no purchase/deposit is necessary or required to join the casino and play the games.
3.4. The activities and games are open only to residents of those jurisdictions where such participation is legal and not prohibited. Players acknowledge that it is their responsibility to understand laws in their jurisdiction, which may prohibit the use of gaming services.
3.5. Software (game) providers may restrict certain jurisdictions and territories from playing their casino games.
3.6. Players shall not allow any play on their accounts by any other person/s or third party including, and without limitation, any minor.
3.7. At the platform, the player is able to play games without depositing or wagering real money (i.e. free play).
3.8. All employees of Pokie Pop including directors or officers, licensees, distributors, affiliates, subsidiaries, advertising, promotion or other agencies, media partners, service providers, other affiliated companies, and members of the immediate families of all parties mentioned are strictly prohibited from playing at the casino.
4. Deposits/Cash Outs & Winnings
4.1. Any deposit made into a player's account will be taken by the casino as an indication that the player intends to wager and play at the casino. If a player fails to deposit at least once (1x), the player may be allowed, at the sole discretion of the casino, to withdraw said funds, subject to a minimum processing fee of 10% of the amount to be withdrawn. If these circumstances should arise, the casino reserves the right to remove the processing fee at any time, without prior notification to the player.
4.2. The minimum deposit value is $/€20 to receive any bonuses or Free Spins.
4.3. Players may choose to play in any of the following currencies: CAD, EUR, and NZD.
4.4. Players must take their geographic territory into account when choosing a currency in which to play.
4.5. In the event of a hardware/software error or malfunction, we reserve the right to void any winnings that occur from said error or malfunction. In the event of a software system malfunction, all bets are void.
4.6. We reserve the right to close the accounts of Players found abusing such errors/malfunctions, and any deposits and/or winnings could be forfeited.
4.7. Players can withdraw (cash-out) their winnings at a sum limited to 10,000 per week, in the players' currency. The remaining amount will be placed back in the player's account until such time that they are eligible for a further withdrawal.
4.8. Due to restrictions by our payment processor, the minimum withdrawal amount processed via International Wire Transfer is €/$100 (or the equivalent in other currencies). Further, bank fees of up to €/$35 could be levied by your banking institution – these fees are unfortunately outside of the control of the casino as they are processing fees from your bank or intermediaries used by your bank.
4.9. A sign-up or welcome bonus refers to the casinos advertised 'sign up' or 'welcome bonus' offers or any other bonus received for the player's first purchases at the casino.
Where a player has claimed a Sign-Up or Welcome offer, players will be limited to cashing out a maximum amount of 5000, with any remaining balance being forfeited.
4.10. In the interest of fair gaming, game play will be reviewed for any irregular/erratic playing patterns before a withdrawal will be processed. Even money, zero, low margin bets or hedge betting shall all be considered irregular gaming for bonus play-through requirement purposes.
4.11. Cash-out timeframes are dependent on the verification status of the customer. As part of our licensing requirements we must collect documented evidence of:
A customer's identity
Proof of address
Proof of payment
These circumstances can affect the approval times of the cash-out process.
4.12. Cash-outs requested during working days (Monday to Friday) will be subjected to a minimum 24-Hour pending period (during this period, players can reverse their Cash-outs back into their Casino account). All pending Cash-outs will be processed after the pending period has elapsed provided all requirements are met. Cash-outs requested on weekends will be processed the following day.
4.13. Required verification documents may be submitted via one of the following channels:
Emailed to pophelp@pokiepop.com
Uploaded. Simply go to "My Account", click on "KYC" and upload the necessary documents.
4.14. All requested verification documentation must be received before the cash-out pending period has lapsed. If the player fails to submit all requested documents, the cash-out will be returned to your casino account.
5. Cash-Outs
5.1. All cash-outs are subject to an audit by security service before being processed.
5.2. The player is responsible for providing Pokie Pop with the following to initiate an audit:
Copy of proof of valid identity (that exactly matches the registration details of the casino account);
A recent utility bill not older than three months that reflects the player's name and address details;
Copies of the front and back of all registered credit cards at the casino. The casino accept screenshots, pictures, and PDF documents as long as the image is not blurry and all four corners of the documents are shown.
If the player fails to provide the necessary documentation after it has been requested, or if the player submits fraudulent documentation, the player's casino account will be locked and all winnings and/or cash-out will be voided, and/or any cash-outs will be returned to the player's casino account.
5.3. The minimum cash-out amount is $50, and any amounts less than $50 will be credited back to the player's casino account.
5.4. All cash-outs are also subject to the player completing the wagering requirements. Players must wager 40x before being allowed to cash-in or as stipulated in a promotion's terms and conditions.
5.5. Players are not permitted to make a cash-out when there is a positive bonus balance in the casino account.
5.6. We reserve the right to confiscate winnings if a player has self-excluded themselves from gambling at other casinos due to gambling addiction and/or financial difficulty.
5.7. All cash-outs are subject to a pending period. Refer to the section labelled 'Deposits/Cash Outs & Winnings' for more information.
5.8. All points relating to cash-outs are subject to the casino management's discretion at all times.
6. Promotions
6.1. Any and all promotions, giveaways, or specials as offered by the casino does not automatically include any additional costs such as taxes, registrations, licensing, insurance, postage or delivery unless specifically stipulated within the promotion terms and conditions.
6.2. The player receiving winnings/prizes is solely responsible for any additional costs, including but not limited to taxes, delivery costs, and all costs mentioned above.
6.3. The player is solely responsible for familiarising themselves with the standard casino terms and conditions, promotional terms, as well as the specific terms related to limited-time offers, once-off promotions, special promotions, etc.
7. Privacy & Disputes
7.1. We respect all player's rights to privacy. We will not disclose or share any sensitive information about a player.
7.2. All your transactions are digitally encrypted using cutting edge SSL and TLS technology. These protocols use encryption algorithms to ensure the data sent between you and the casino are kept private and secure.
7.3. Any and all information supplied by the player is kept confidential and is only accessed by personnel that is authorized and controlled by the casino. We will keep all documentation received as well as personal account information relating to the player, confidential, secure, and safe.
7.4. Any personal identification documents supplied by the player are for the sole purpose of our website correctly identifying the player who registered the casino account, and also for determining the legitimacy of account registrations and activity, and as needed for cash-ins.
7.5. The gambling platform may forward or disclose any such documentation or personal information on the following grounds:
When required by law to appropriate authorities for the prevention and detection of crime;
As needed for other duly authorised purpose of any public authority, or pursuant to the order of any competent court;
As needed, we may also forward relevant documentation as proof of identity and/or convey personal and account information to a third party for use in the recovery of any sums owed by the player.
7.6. If any disputes arise with regard to any outcome in any game, all complaints must be submitted by the player in writing to Pokie Pop within fourteen (14) days.
7.7. In the event of a discrepancy arising between the result showing on the casino software and the casino's server software, the result showing on the casino's server software shall be the official and governing result of the casino.
7.8. If a complaint is not resolved to the player's satisfaction, they have the right to send the complaint to problems@pokiepop.com. It will be reviewed and responded to within 48 hours.
8. Suspension, Cancellation, Supported Devices, and Refresh Policies
8.1. Suspension
Games may be temporarily suspended due to maintenance, updates, or any other reason. Once the game has been suspended, all game play will be treated as refreshed.
8.2. Cancellation
Games may be removed by the support service without notice in the event of a technical malfunction, a legal requirement, or any other reason that requires immediate action.
8.3. Supported Devices
Please note that, because game providers make use of the most up-to-date technological software, certain games may not be supported on devices that are running on old operating systems
8.4. Refresh
Refresh displays the result of the last game/round played when the player returns to that game. Refresh does the following if the player is disconnected from the casino server or internet:
8.4.1. If the player experiences a disruption of connectivity before the results of the last game/round are displayed, then the amount won or lost, the credit balance, and the final game state is displayed when the player returns to the game.
8.4.2. If the player's computer is disconnected while a game is in progress, and they can still interact with the game, the player is able to complete that game when they return to it.
8.4.3. In the event of a player's game being interrupted for whatever reason, there is an indefinite time frame to return to the game and refresh.
8.4.4. If the player's request to play a new game/round does not reach the casino server before the player loses connectivity, the result of the previous game is displayed when they return to the game.
8.4.5. The player has the opportunity and means to investigate the results of game play where an interruption was caused by a system failure. The player can also investigate all transactions (wagers) within a game session. Simply contact customer support.
9. Abuse
9.1. We reserve the right to withhold funds in all circumstances regarding fraud, chargeback issues, and possible abuse. Only if these issues are resolved to the casino's satisfaction will a balance in a player's account be refunded.
9.2. The website does not accept, and strongly considers it unlawful to deposit funds obtained from ill-gotten means.
9.3. Any and all materials of the casino (whether electronically obtained or by other means) are automatically void if:
Counterfeited, mutilated, forged, altered or tampered with in any way;
If illegible, mechanically or electronically reproduced;
Obtained outside authorised legitimate channels;
If they contain printing, production, typographical, mechanical, electronic errors or any other faults.
9.4. Liability for materials of the casino containing any error is limited to replacement of the same materials.
9.5. Any criminal activities or suspicious doings will be reported by the security service!