How to create an account – general information
To start playing for real money at Pokie Pop, you need to do 2 steps:
Register a personal account,
Sign in to it.
And now we will tell you how to do it.
Also, we will tell you: how to use your account and what documents you need to verify it.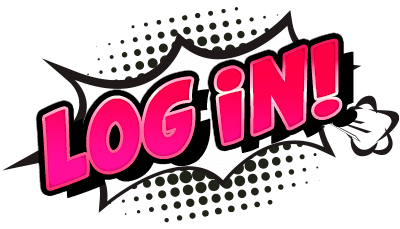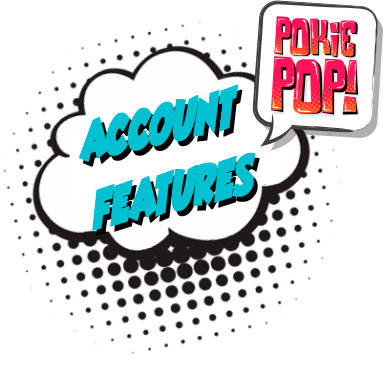 Create an account – step by step instruction
First of all, you have to be at least 18 years old in order to register your account. This is provided by the platform's rules.
Now you should open the main page of the site and follow these steps:
Click on the Sign-Up button, then a pop-up window will open in front of you, in which you will need to specify your personal data.
Enter your email address.
Enter your username.
Set up the password.
Add your phone number.
Click the Register button.
Done! This completes the registration process. You should receive an email to confirm your account.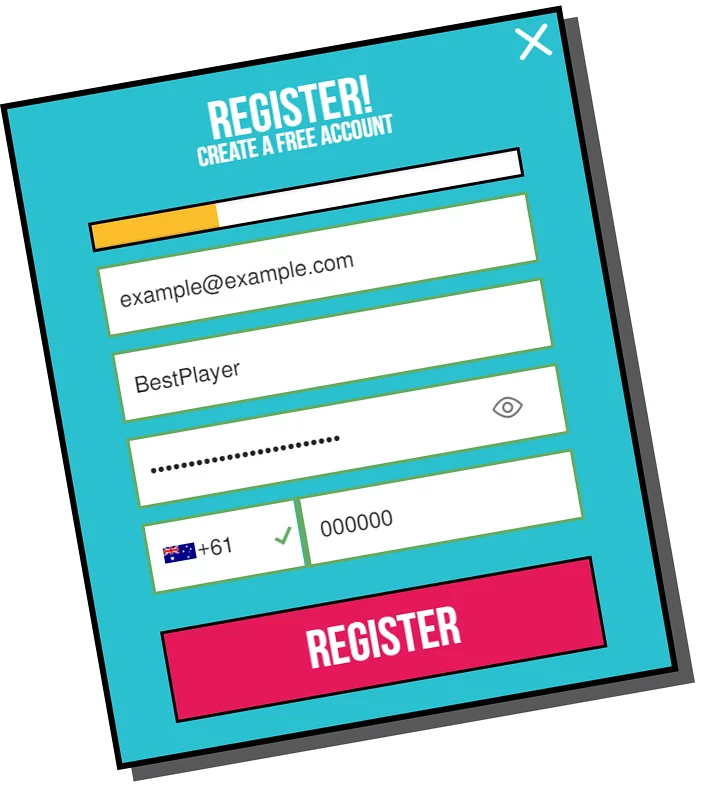 Sign-In to your account
It is straightforward. To do this, follow a couple of actions:
Open the official website.
In the upper left corner you will see the authorization form.
Click the Login button.
In the pop-up window that opens, enter your personal name or email address and enter your password.
Click the Log in button.
Done! Make your first deposit and get a welcome bonus.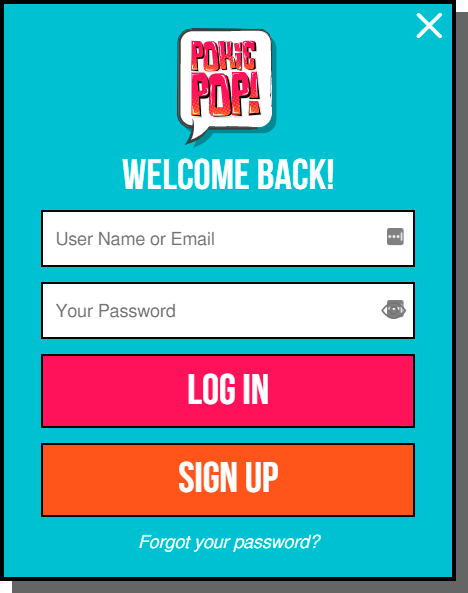 Video instruction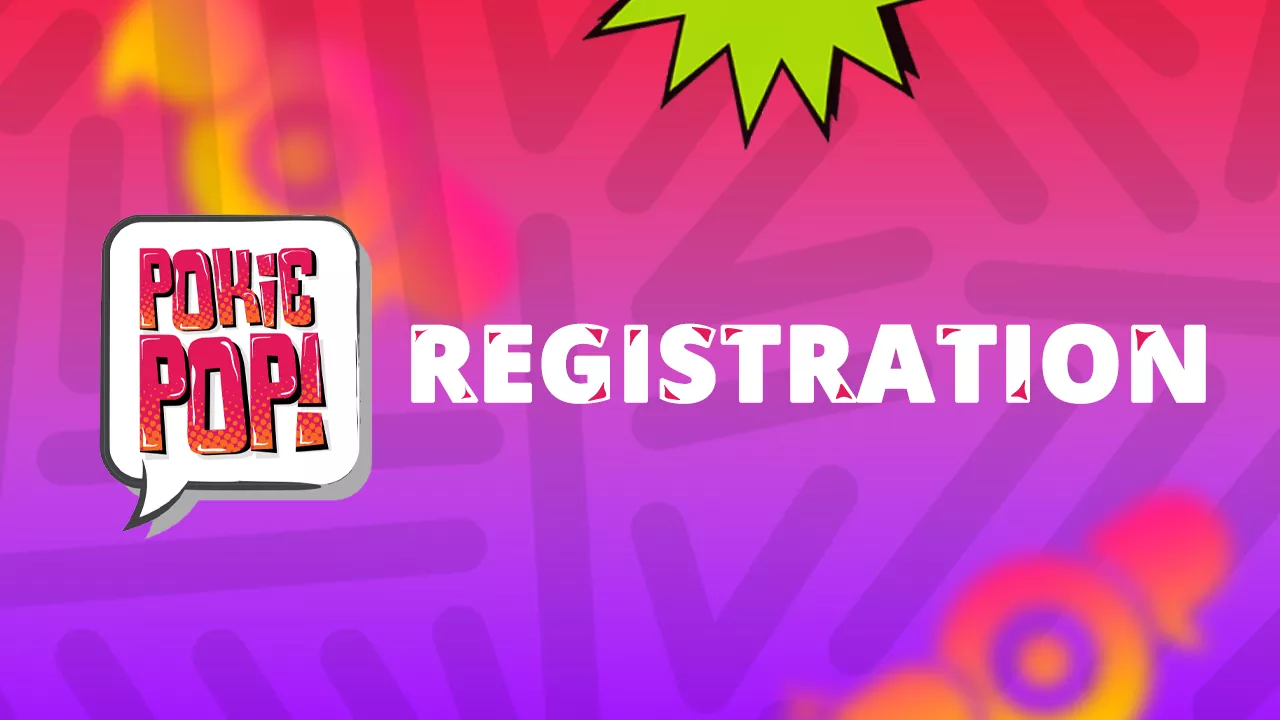 How to Sign-in with Mobile Devices
Login with mobile devices is no less easy than your desktop. Our software developers have made an excellent adaptation of the site for mobile devices.
Just follow these simple steps:
Head to the official Pop Art website.
Find the Sign-up or Login button on the right-hand side.
Fill in your details and basic information.
In case you are signing up and creating a new account, a link will be sent to your email account for verification purposes after you have completed filling in your details.
Clicking on this link will activate your personal account.
Now enjoy all poker machines on the go or at the comfort of your home.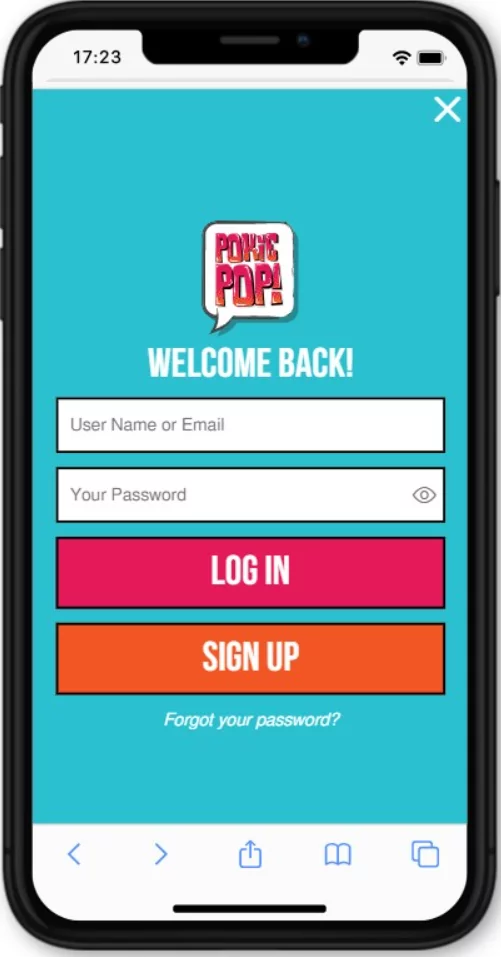 How to use your personal account
After logging in, If you want to start playing, but you need first to transfer money to a deposit, then on the home page, you need to find a section with a balance. Here you can top up your deposit using your payment system.
To find a game or slot, you can use the section menu you will find on the home page. You can also enter the game title directly in the search string.
Suppose you have any questions about account management or anything else. Then you should first check the FAQ section. It is located on the home page of the site. You can also use the 24-hour chat available on your site page or write an email.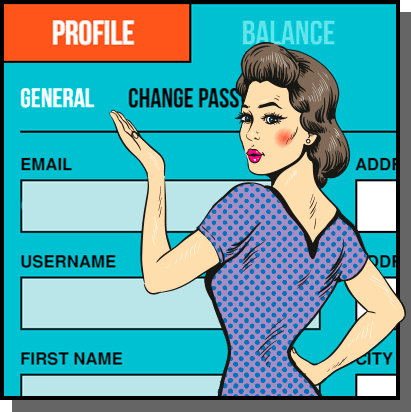 Managing your personal account
On the Profile section of the Account tab, you can find all the following details. You can update them at any time:
Email;
Address;
Username;
First and last name;
Phone number;
Gender;
Preference for receiving promotional offers and emails.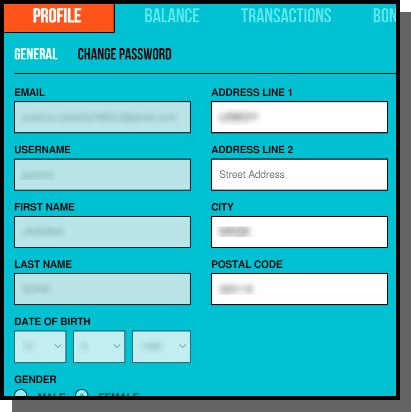 Balance details
At any given time, you can head to the Balance section under the Account tab to find out all these details:
The amount that is available to withdraw;
The amount you have in bonuses;
The amount you locked up in the deposit;
The total balance of your account on our gambling platform.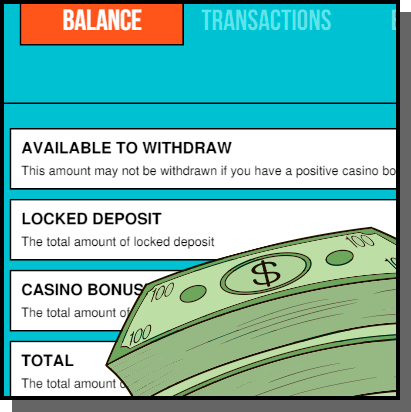 Transactions
At any time, you are open to check out the listed transactions done by you on our platform. All your transactions will be listed under the following categories:
Id of the transaction;
Date and type of transaction;
The status of the transaction, whether pending or done;
Amount and balance of all transactions.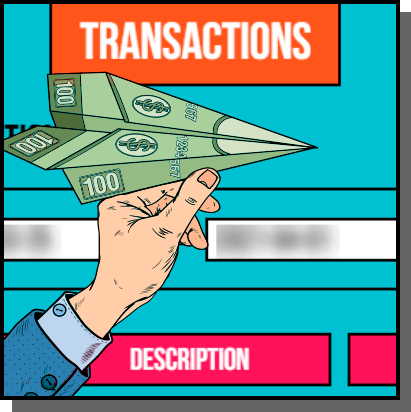 Bonus history
Whenever you want to check out your claims' status and ongoing bonuses, head to the Account tab, followed by the Bonuses section. Here you will find all the list of bonuses you have claimed in the past and their ongoing status, whether withdrawn or not. Even bonus history is included in the same section with the Date, Name, and Status of the past bonuses.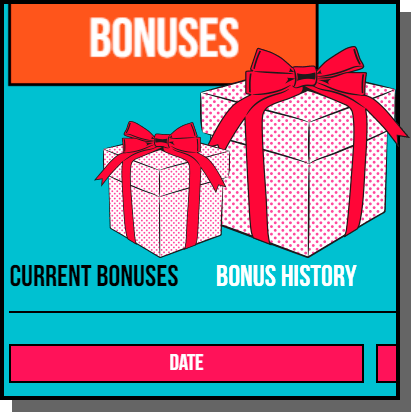 Confirmation of identity
Your KYC becomes important for us to verify your Identity at our casino site. Simply heading over the KYC section of the Account tab will lead you through the verification process. All you need to do is upload scanned copies of the following: 
An ID verified by the Government like a passport or driver's license
Address proof
A copy of your registered credit cards with the CVV and middle eight digits blocked out.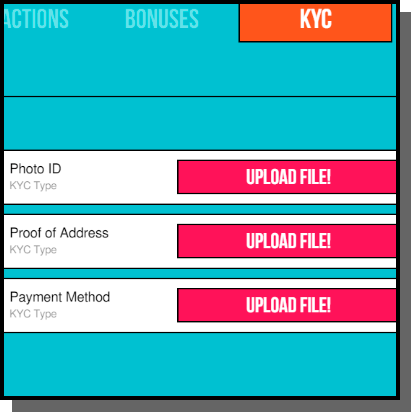 Popular questions
I forgot my password or username. What to do?
For such cases, there is a select button under the entrance form. By clicking on forgot password or username, you will be able to recover data via mail.
I forgot my e-mail address. What to do?
Just send an e-mail recovery request to this support@pokie-pop.com address. A support officer will help you.
How do I change my registered e-mail address?
We need to send a letter asking you to change your e-mail address and employees will figure it out and tell you what to do.
If I want to create multiple accounts, can I do that?
Sorry, you can't start more than one account because of our company policy.
How can I find a particular game?
It's straightforward. There is a search string on the main page of the site – this is the easiest way. You can also manually find the necessary game by viewing various pages of the site.